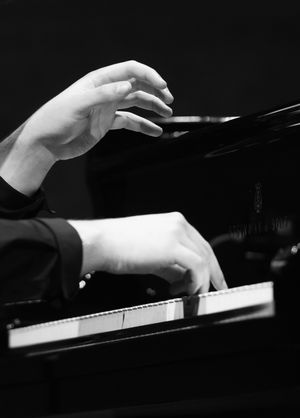 Biography
Levi Schechtmann was born in Hamburg in 1999. 
 His first few piano lessons at the age of seven sparked a great passion for music that steadily kept on growing thanks to the support of his first teacher, Mrs. Ljudmila Botchkovskaia. Levi has successfully participated in many national and international competitions and has received numerous first prizes and other awards (see the right site)
At the age of 16, Levi started to compose his own music and his own arrangements of well known Classical pieces. With an audience of more than 100.000 people on Instagram (2022) , Levi is one of the biggest and most popular Crossover Artists online.
The young Pianoartist currently studies at the ``Hochschule für Musik und Theater`` in Hamburg/Germany in the class of the concert pianist & professor Anna Vinnitskaya (2014-2021 with Prof. Julija Botchkovskaja)
 

1st & Grand Prize Winner of the international Feurich Competition in Vienna 2016/2017 

1st Prize Winner of the 2nd German – Chinese Piano Competition in Hamburg + Invitation for a Concert Tour through Shanghai  

1st Prize of the "Jugend Musiziert" Competition in Hamburg + Yamaha Prize 2017 

"Klassiek op het Amstelveld 2016" Festival in Amsterdam